Home
Max Newton in America
Net worth of $3 million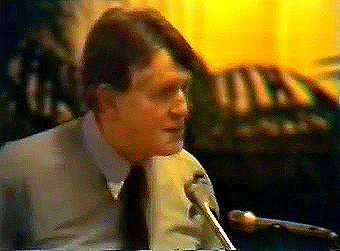 Jim Grant, is his Grant's Interest Rate Observer (Oct. 22, 1984), wrote of Maxwell Newton: "By 1977, his net worth, which was $3 million or so at the top, and he was re-building his fortunes in pornographic books and sexual paraphernalia.

"Smut was the next logical step, Max relates, because he'd been printing dirty magazines in order to spread the costs of his printing operations over a wider base.

"It was Murdoch who helped him back into journalism, Max says, first, by refusing to print his ads for 'sexy grab bags' in the Murdoch newspapers (a crippling blow to Max's marital aids business) and then subsequently by publishing his articles in The Austrlian and by bringing him to the New York Post."
Taking it to the Max
'He borrowed $10 from me'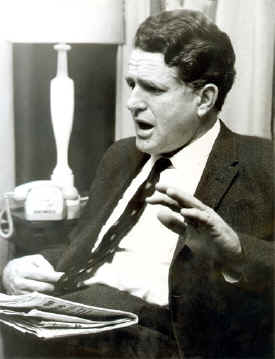 Current day Melbourne Observer Editor Ash Long takes up the story: "On the weekend before Easter 1985, the company I was working for at the time (Victorian Media Corporation) was drastically in need of an ijection of funds. A chance call to Bewton, in Connecticut, saw me on board a Qantas 747 within 24 hours to see if those funds could be obtained through the help of Newton.

"So to New York in 26 hours flat, and a train ride from New York Central, hundreds of feet under the giant Pan Am building crossing 44th Street. Newton was waiting for me at the end of an hour's ride of the hourly Stamford commuter train to Drayton in Connecticut. Snow-cold Drayton saw an auburn-going-white-haired Newton meet me in his small two-door Ford Escort. His wife, vivacious red-haired Olivia, greeted me and introduced herself as 'Mrs Newton The Third'.
"First, we travelled to the local Ford-Mercury-Lincoln dealer, where Max and I moved across to his newly-serviced Lincoln, for which Olivia had told Max had done some deal. Max borrowed $10 to fill up with unleaded gas, and we were on our way. Newton had pride in showing me houses he had purchased on his earnings, included in which was a $150,000 annual salary from the New York Post."
Left Australia with $5
Living in most affluent county in the US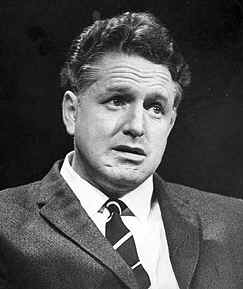 "Max prided that he was flying out son Antony with wife Mary and their two boys. Antony had worked Max in distributing his Canberra Post giveaway, and had farmed at Berrima in New South Wales. Max said that he had left Australia on November 14, 1978, with Olivia - and $5.

"Now he had four homes, including his own $½-million property in Wilton - the most affluent country in America. He said he was now financially secure and hjad again hit the big-time professionally.
"The Fed - a book he had published The New York Times Books - had sold well with 130,000 copies. He was doing well on the lecture circuit including work with Lockheed in Los Angeles, Zurich, New York, London and in the Bahamas."
Fighting depression, fear
'Recognising God'
Ash Long continues: "As we drove, Max had to take 'piss-stops', which he said, were caused by his diabetes. He took a capsule which he said was 'lithium nitrate', a metal which he said took away depression and fear. He told of his days since as a member of Alcoholics Anonymous, and that he had recognised God.
"We lunched at Harpers, a local restaurant, where I confused the Americans by asking for a gin squash. Newton was satisfied with a tomato juice. We discussed possible financing for my Australian company including names of brokers, contacts at banks, and other possible sources fo dragging us out of trouble.
"Newton recalled how he had obtained funds from Marrickville Holdings, from doctors, and from a finance broker in Melbourne."
MaxNews, early user of technology
Electronic mail-boxes in 1985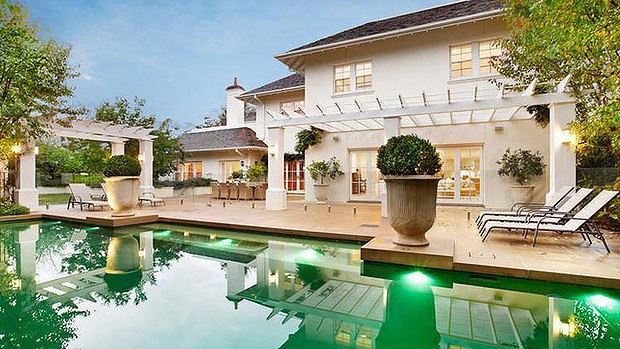 Towart Lodge. 607 Toorak Rd, Toorak
"Back at his home, Newton's home included facsimile, four computers with 'Wodstar' programming and facilities for electronic mail-boxes for subscribers to his various news services through 'MaxNews'.
"Newton said he was contributing not only to the The New York Post, but also three columns weekly for the Sydney Daily Mirror, and one each for the Daily Telegraph and The Australian, as well as The Times in London.

"We recalled his days of his home at 607 Toorak Road ('Towart Lodge'), funded by Eastern Suburbs Permanent Building Society cash. Max laughed about losing the contact to print the Church of England newspaper at Regal Press because publishing hands used spoils of pornogaphic newspaper to bundle the religious papers.
Passing of a giant
Death in 1990
From The Australian. July 24, 1990
"Max turned his mind to Australia. That previous weekend he had revealed making undercover payments of cash to a Premier (Robert Askin of NSW), and he had been interviewed on Good Morning Australia, and Terry Willesee's TV program. Former Sunday Observer producer John Brook was producer at GMA.
"The last contact that I had was a return Christmas message in early 1986 with Olivia writing that Max was slowly recovering from a stroke.
Max Newton died on July 23, 1990, at the age of 61. We gathered at St John's, Toorak, for a Thanksgiving Service on July 27. Speakers included Alan Armsden and Jim Marrett, who had worked for Max at the Sunday Observer.
See also:
The Australian Dictionary of Biography: Newton, Maxwell (1929–1990) by Murray Goot.
Federal Reserve: Handmaiden of Tyranny. Video of Maxwell Newton.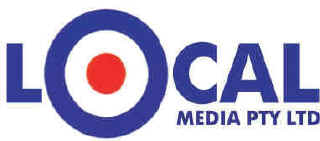 Head Office: 30 Glen Gully Road, Eltham, Vic 3095
Phone: 1800 231 311. Fax: 1800 231 312.
International Phone: (03) 9439 9927. Fax: (03) 9431 6247
E-Mail: editor@LocalMedia.com.au
Copyright © 2015



Local Media Pty Ltd has a 46-year heritage.
The Melbourne Observer newspaper was
established on September 14, 1969.
Click here to see our first TV commercial from
Saturday, October 26, 1969.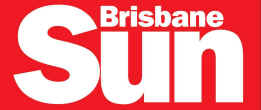 The Brisbane Sun newspaper,
now in its 12th year, is available free monthly
across more than 200 Brisbane suburbs.





The Sydney News newspaper,
now in its 12th year, is available free monthly
across more than 200 Sydney suburbs.





Travel Monthly magazine,
first published in 2002, is available free
every month across Australia.
It has a readership catchment of 105,000.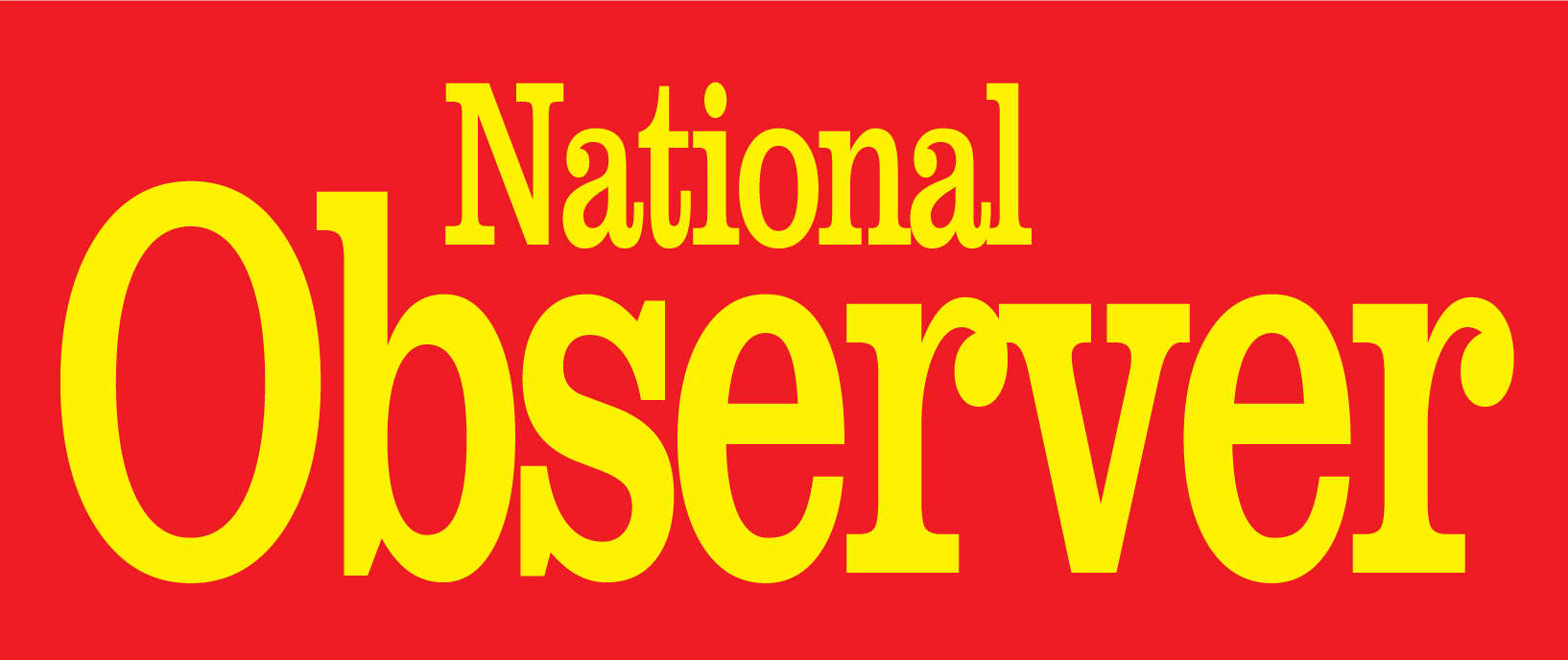 The National Observer section,
now in its second year, is available monthly
inside each of the Melbourne Observer,
Sydney News and Brisbane Sun.
Total combined readership of 105,000.